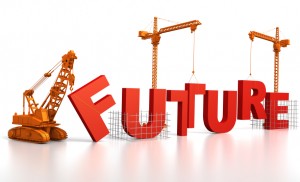 If you're thinking about doing an Apprenticeship, one of the things that you might be thinking about when considering whether it's the right route for you is what will happen once you've finished you're Apprenticeship.
An Apprenticeship provides you with lots options for the future. Many Apprentices continue to work with the company that they have trained with, being taken on in a permanent role. Staying with the company that you did your Apprenticeship with often also opens up the opportunity for promotion within that company.
Some Apprentices choose to go into higher education at college or university, completing HNCs, HNDs and Bachelor's Degrees. The skills and training you gain during an Apprenticeship are a fantastic starting point to continue you're study within your chosen field.
Sometimes Apprentices might decide they want to continue in the same field, but perhaps within a different industry or slightly different environment. The NVQ and on-the-job experience gained from an Apprenticeship are great foundations for applying for a job.
Overall, an Apprenticeship provides you with great skills and experience that open up a great range of options for your future.