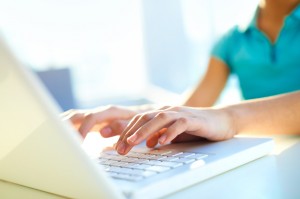 First things first – what is a CV? A CV (short for Curriculum Vitae) is your very own sales document – it helps you list facts about yourself, your skills, qualifications, experience and career history. You will need a CV to apply for Apprenticeship vacancies with companies. Employers will look at your CV to effectively paint a picture of who you are and how you would fit into the role you are applying for. This is why it is important to build up a CV that showcases what you have to offer.
CVs usually include contact information, qualifications, work history, a breakdown of skills and some personal information. All of this information should be within a two page document – . A lot of people have a basic CV that they can alter whenever they want; having a basic CV that contains all the main parts will allow you to edit small areas to tailor it to the application and also add in any extra skills, qualifications and previous careers you have had.
When developing your CV there are some points that are worth focusing on, and at ATG we have a CV Hints and Tips section on our site that is definitely worth taking a look at as it explains what's important to help build a professional CV that you can use to apply for Apprenticeship vacancies. Some points will depend on the role you are applying for, but keeping to the Hints and Tips will help you develop your CV step by step.
When you have developed your CV, it's also worth spending some time developing a Cover Letter. This should not be any longer than one page and shouldn't contain a lot of information, however it should briefly explain a little information about yourself after starting off with a small sentence explaining your interest in the role you are applying for. Some covering letters take the opportunity to explain an experience related to the role or even work experience.
Once you've developed your CV, make sure you're registered on the ATG Apprenticeships website so that you'll be ready to apply for Apprenticeship vacancies that you're interested in – and don't forget that you can sign up for our Vacancy Alerts so that you can always check out our latest vacancies.