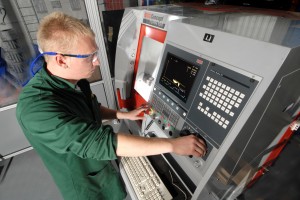 Engineering Apprenticeships are a great route into a wide number of industries. CNC Engineering or Computer Numerical Control Engineering is a specialisation in Mechanical Engineering which allows for computer controlled machining, programming the movement of the tools to complete precision tasks.
During a Mechanical Machining & CNC Precision Engineering Apprenticeship you will primarily work with metal however you could potentially work with wood, composite materials and plastics.
Typical duties include:
Programming the machine tool with data taken from technical drawings
Planning out the machine operations for each job to maximise efficiency
Ensuring the right tools are used for each stage of the operation
Setting the cutting speeds and tolerance levels
Carrying out the operations
Quality assurance to ensure that the work meets all required standards both in terms of quality and technical standards
Performing any routine maintenance which may be required
CNC Machines are responsible for producing large quantities of standard components and you may have the opportunity to learn how to operate a variety of CNC machine tools such as:
Lathes
Grinding Machines
Drill and Presses
Interested in finding yourself a job to undertake a Mechanical Machining & CNC Precision Engineering Apprenticeship? Then make sure you take a look through the available vacancies here at ATG Apprenticeships. If nothing takes your fancy make sure to check back regularly to see the latest vacancies which are added all the time or alternatively sign up for our email alerts to receive them direct to your email.