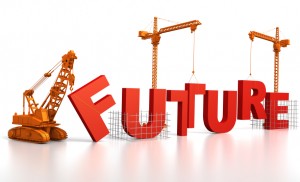 If you've just started your final year at college or sixth form, it might still seem a bit early to start thinking about what you're going to do when you finish, but starting to consider your options now will give you more time to prepare and could ultimately make the difference in going on to do what you want.
Now is a great time to start thinking about the best route in to your career of choice. Teachers and friends will soon be talking about university applications, but you shouldn't feel under any pressure or obligation to want to go to uni. University isn't the only option and for some people an Apprenticeship may be a much better fit. If you're not sure, have a read of our articles here on the ATG Apprenticeships news pages for some more information – University vs Apprenticeships and Is an Apprenticeship right for you? might be particularly useful.
If an Apprenticeship is an option that you are considering, it's worth starting to look through the Apprenticeship vacancies that are currently being advertised. Although the application deadlines and start dates of these vacancies will be too early in comparison to when you will be completing college or sixth form, it can be really useful to start getting an idea of the types of Apprenticeship vacancies available. And looking at these vacancies can also give you an understanding of what businesses look for in an Apprentice in the type of role you are interested in. This could help you tailor what you are doing now to ensure that you have the right kind of skills when it does come time to apply.
You could also consider some part-time work or work experience in the industry area that you're interested in. This will not only help you to get a better idea of the types of role that you might want to apply for, but will also give you more relevant experience to include in your CV and to discuss at interviews. Speaking of CVs, it's never too early to start putting yours together in preparation for applications later in the year – take a look at our article for tips on preparing your CV.