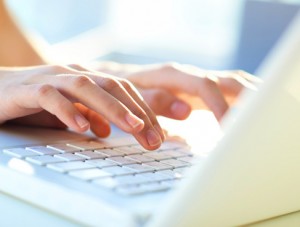 We've talked before about preparing your CV and the Apprenticeship application process, and have mentioned that as part of applying for a vacancy you will also need a covering letter. A covering letter can be almost as tough as your CV if you're not sure what you need to include in it, so we thought we'd help you out with a brief overview on how to write your covering letter.
So what's a covering letter for anyway? Well, it acts as an introduction to your CV and is a great place to highlight your qualities to a potential employer. It should be a professional, formal letter with relevant and well written content that is applicable to the company and apprenticeship that you are applying for.
Now how do you go about writing a cover letter? First off, make sure that you have done some research about the company and the apprenticeship that you want to apply for – what is the company like? Who are their customers? What will the apprenticeship include? What attracts you to this company and apprenticeship?
Okay, so after your research you need to start writing the letter itself. We've said it needs to be a professional and formal letter, but what exactly does that mean? Well, you need to stick to some traditional letter writing rules, which means that you should lay out the letter correctly with your address in the top-right corner of the page and underneath and on the left-hand side of the page should be the company's address and then the date.
You then need to start the letter off by addressing it to the correct person e.g. 'Dear Jane Smith' – you will need to try to find out who the correct person is to be able to do this. If you're not able to find out from the vacancy details or by contacting the company advertising the vacancy, you might have to settle for a more generic 'Dear Sir/Madam' or similar. The rest of the content of your letter should be in clearly divided paragraphs, and then finished off with 'Yours sincerely' if you have addressed it to a named person or 'Yours faithfully' if you have had to use a generic term.
So what about those paragraphs in the middle? What goes into them? Well, you should be aiming to include three or four paragraphs, with the finished letter being no more than one A4 page. The first paragraph can be used to explain why you are writing and identifying the apprenticeship vacancy that you are applying for. Try to keep this paragraph enthusiastic and show the company that you are genuinely interested in the apprenticeship.
The second paragraph is your opportunity to tell the company why you are interested in working for them in the apprenticeship vacancy and your interest in the industry as a whole. Again, try to keep this genuine rather than saying you want to work for this company because you think that they're 'the best in the industry'.
In paragraph three you can then highlight some of the skills and qualities that you have that would make you a great apprentice. A great place for ideas to help you out here is the apprenticeship vacancy listing –there's usually a list of the sort of qualities that they're looking for – but don't just copy this list, make sure you tailor your letter to your own strengths. And follow-up your points with evidence wherever you can – don't just say 'I'm good at working in a team', provide an example of this that demonstrates how you've developed these skills.
Finally, you should finish off your letter with any formalities such as when you would be available for an interview.
It can be useful to create a template for yourself that you reuse, but just make sure that you tailor this each time that you apply for an apprenticeship so that it is specific to the company and the apprenticeship.