In a previous article here on the ATG Apprenticeships news page we discussed how to prepare your CV when you're getting ready to apply for Apprenticeship vacancies, using our helpful Apprenticeships CV Hints & Tips. It's also important to note, however, that there are certain skills that the majority of employers will be looking for in an Apprentice, no matter which industry they are operating in. These include communication skills, an ability to work with others, English and Maths skills, basic computer skills and organisation skills. So you need to bear these things in mind when writing your CV so that you can show potential employers that these are skills that you possess.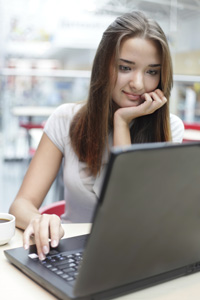 Remember though that it won't be enough to simply say "I am experienced at working with others" – you need to provide evidence of this through examples. Potential employers will understand that many applicants for Apprenticeships with have very little or no employment history, but there are many other ways that you can emphasise your skills – think about school and extra-curricular projects that you have been involved with as well as any unpaid work experience that you have undertaken.
Getting your apprenticeship CV right really is important because this is your opportunity to sell yourself to potential employers and make them want to invite you to interview for the Apprenticeship with them. So make sure that you emphasise the skills and experience that you have, evidencing them with examples, so that the person reading your CV can see what you have to offer their company.