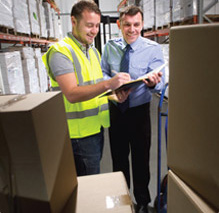 Should Prime Minister David Cameron return to No 10 in next May's general election, he plans to make big changes to benefits, welfare and apprenticeships. His plans to end youth employment will be powered by an aim to create up to 3 million new apprenticeships by 2020. Cameron says that the plan "will help give us the skills to compete with the rest of the world. And it will mean more hope, more opportunity, and more security for our young people, helping them get on in life and make something of themselves."
In order to create these additional apprenticeships, the policy will see the benefits cap reduced from £26,000 to £23,000 and 18 to 21-year-olds will no longer receive housing benefit on jobseekers' allowance. Instead, a time-limited youth allowance will replace jobseeker's allowance to encourage more young people to take up apprenticeships and traineeships.
The prime minister is also encouraging all FTSE 100 companies in Britain to provide more apprenticeships by 2020. But of course, it's not just larger companies that will be looking to increase the number of apprentices they're hiring, but also medium and small businesses, as we were talking about in one of last week's news articles – "Small businesses are keen to employ apprentices".