Are you ready to receive your exam results soon? Have you made a decision about what you're going to do next? If you're not sure about going on to further education because you're put off by the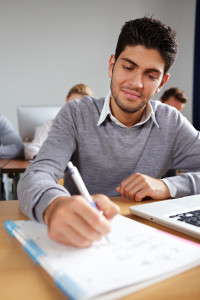 prospect of spending more time in the classroom, or you're worried about the costs of going to university, why not consider an Apprenticeship?
Apprenticeships offer you a great route to a nationally recognised qualification. And rather than getting in to debt, you will actually be earning as you learn in a full-time job role. This also means that you will be applying the new skills and knowledge that you are gaining in your training on a daily basis.
There's a huge range of Apprenticeships available across a whole variety of industry sectors, so there's sure to be something that suits you. Take a look at the range of Apprenticeship vacancies available with employers now on the ATG Apprenticeships website – there are 50 vacancies on the site right now. Many of these have closing dates that are coming up soon though, so don't delay! Start browsing the vacancies now and get your application in (if you need any guidance on the application process, check out our article on what you need to do).