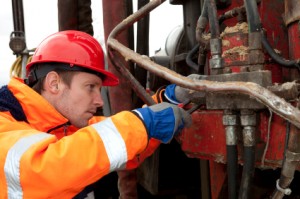 Maintenance Engineering Apprenticeships, despite their name, are not restricted to just maintenance. They can include a variety of tasks and responsibilities, and many opportunities to expand your knowledge and skill set.
Depending on the role that you're in, some of the typical responsibilities that you would be undertaking during a Maintenance Engineering Apprenticeship would include:
Completing fault diagnosis on equipment
Analysis of repeated system and equipment failures
Generating reports that forecast spare parts required
Assessing tools and skills required for effective equipment maintenance
Completing preventative, planned maintenance
Production of components needed for maintenance activities
Identifying and reporting maintenance related security and safety hazards
As part of a Maintenance Engineering Apprenticeship, you will also develop key skills such as creative thinking, working as part of a team as well as managing your own work, and problem solving techniques.
If you are interested in a Maintenance Engineering Apprenticeship, take a look at the vacancies on atgapprenticeships.com – and make sure you sign up for email alerts so that you know when new vacancies are added to the site.