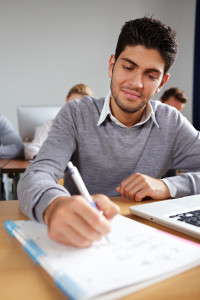 Changes to the laws in England mean that from 2014 young people must be in some form of education or training until they are 17 years old, and from 2015 this changes to the age of 18. But what if you don't want to stay in school until you're 18? Well, don't worry, there are many other options available. Why not consider an Apprenticeship?
Apprenticeships are a great way to get started in your career. You will learn the practical skills that you need in your role. And the roles available are hugely varied, with options across a range of industry sectors, so you're sure to find a job role to suit your aims for the future.
An Apprenticeship also offers you that chance to get ahead by gaining skills and knowledge for the future while earning money at the same time – the average apprentice is paid around £170 per week.
If you think that an Apprenticeship might be the option for you in continuing your education and training, the ATG Apprenticeships news pages offer a huge range of advice on the benefits of Apprenticeships, the roles and training available within various industry sectors and the Apprenticeship application process.