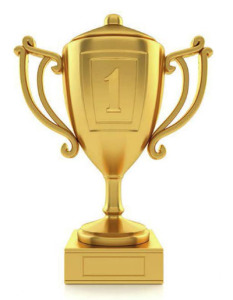 Bucks Business First and Bucks Thames Valley LEP have joined forces with ATG Training, Aylesbury College, Amersham & Wycombe College and Bucks UTC to launch the "Going for Gold" initiative. Going for Gold aims to improve and showcase the quality of apprenticeships in Buckinghamshire.
The key aim of this initiative is to set the gold standard for training being delivered in the region, assuring apprentices that they are getting the best possible training, and employers that their apprentices will have the right attitude and work ethic for their business. The establishment of a benchmark for gold standard Apprenticeships will help potential apprentices see their value as a viable alternative to a university degree course.
Going for Gold will be providing guidance to parents and young people about the range of vocational training that is available throughout Buckinghamshire. Mentoring will also be provided for young people to encourage them to have a positive attitude towards work.
If this new Buckinghamshire Going for Gold initiative is successful, this may well become a model for other regions to follow.
If you're looking for an apprenticeship in Buckinghamshire, make sure you take a look at the range of apprenticeship vacancies available with ATG Apprenticeships.