Apprenticeships Supported by The University of Oxford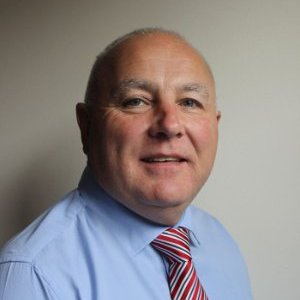 When one of the leading research and teaching universities in the world is proud to promote its apprenticeship scheme alongside its own well-established degree courses, you know that apprenticeships have evolved. The University of Oxford, which includes the colleges and Oxford University Press, is the largest employer in Oxfordshire, supporting more than 16,500 jobs and injecting more than £750 million annually into the regional economy. Its apprenticeship scheme has seen a rapid increase in the last few years from three apprentices in 2009 to seventeen today and a further number due to be advertised. The University aims to have at least one apprenticeship in each of its seventy eight departments, and it believes that high achievers who progress through apprenticeships can find that they are an important part of a team conducting ground- breaking research.
Clive Shepherd, the University of Oxford's Apprenticeship Manager, says, "It is exciting times for Apprenticeships at the University of Oxford. We see apprenticeships as an attractive route into a professional career, allowing you to earn as you learn. Our apprenticeships are not just in the traditional technician and engineering subjects; they are now in the arts, humanities, medical sciences, administration, HR, IT, social and digital media, marketing and a whole host of other subjects."
The University of Oxford utilises the facilities of ATG Training, particularly for their engineering apprentices, and are supporting ATG Training's Plan A campaign, which promotes Higher Apprenticeships. The future is bright for those associated with apprenticeships, with the Government pledging an extra £20 million for apprenticeships at degree level, all the way up to the equivalent of a Masters degree. Matthew Hancock MP, Minister of State at the Department for Business, Innovation and Skills, told The Federation for Industry Skills and Standards in June 2014, "Higher Apprenticeships- involving higher education studies- have grown more quickly than any other type, preparing young people to become the next generation of pilots, accountants and space engineers."
"Some examples of our latest apprenticeships include: Apprenticeship Mechanical Engineering Technician based in our metal spraying lab (one of the best in Europe) providing support for research in Tungsten coating, Metallisation Arc Spray system and Nickel Spray, and our Herbarium Apprentice in our Department of Plant Sciences is working in the Herbaria on their apprenticeship in plant specimen conservation," says Clive, "All our apprentices, who wanted to, have remained with us on completion of their apprenticeship. We offer to consider all successful apprentices for any suitable available appointments throughout the University before a post is advertised widely, subject to meeting the criteria and a formal interview."
Matthew Hancock MP says, "I'm determined that apprenticeships become the established route for all school-leavers who don't go to university; not as a second option, but as a competitor for the most ambitious young people." The University of Oxford is ready to support this evolution and offers great opportunities for those seeking an opportunity to reap rewards from their hard work.