Fitter and Assembler Manufacturing Apprentice
Employer: Sterling Thermal Technology
Contact Ref: Sarah Smith (Sterling Thermal Technology)
Vacancy Description
This vacancy is now closed for applications.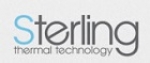 The main overview of the apprentice role will be carrying out fitting / assembly work as directed by the production supervision.
The apprentice will also be required to assist in the work carried out in any other production area when and where the need arises.
Main duties will include:
Maintain good housekeeping practices
Comply strictly with the company health and safety policy
Carry out production duties as directed by production supervision
Participate in the quality control process relevant to the work carried out and ensure all defective work is immediately brought to the attention of the production supervision
Carry out any relevant administrative tasks
Ensure workmanship is to the required standard
To assist in any production area / duty when required
Maintain strict confidentiality on all matters relating to company business
Ensure that the company's procedures are followed
Training to be Provided
Level 3 BTEC in Engineering
Level 3 NVQ in Mechanical Engineering
10 week Foundation Training at ATG Training in Aylesbury
Level 1 Functional Maths, English & ICT (if applicable).
Employee Rights & Responsibilities
Personal Learning & Thinking Skills
---
Key Information
Job role: Fitter and Assembler Manufacturing Apprentice
Places available: 2
Duration: 3 Years
---
Location
Brunel Road
Rabans Lane
Aylesbury
Buckinghamshire
HP19 8TD
Working weekly hours
Monday to Friday 6am-2pm
Weekly Wage
£187.50
---
Dates
19/09/2016
20/09/2016
---
Skills Required
Manual dexterity
Team worker
A good standard of written/spoken English
---
Qualifications Required
3 x GCSEs at Grade A – D in core subjects English, Maths and Science (or equivalent).
---