Apprentice Production Engineer
Employer: Kee Process
Contact Ref: Martin Lovell (Kee Process)
Vacancy Description
This vacancy is now closed for applications.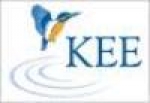 Tasks are varied and can consist of concept work for clients, design for in-house build and site installation;
Using CAD 2D, Autocad LT;
Creating new component and assembly drawings, issuing drawings, recording changes;
Entering information (Bills of Material) on to the stock control system;
Calculations of weights, volumes of components etc;
A placement within the factory for 2-4 weeks to gain knowledge of products will take place within the first 3 months when in the workplace.
---
Key Information
Job role: Apprentice Production / CAD Engineer
Places available: 1
Duration: 2-3 years
---
Location
College Road North
Aston Clinton
Aylesbury
Buckinghamshire
HP22 5EZ
Working weekly hours
Mon-Fri 08:00-17:00 (40hrs)
Weekly Wage
£147.20
---
Dates
24/07/2011
18/07/2011
---
Skills Required
Good attention to detail and well-organised;
Strong numeracy skills;
Able to work within a team, but also responsible to work unaided;
Willing to work hard and keen to learn;
Punctual with good attendance records;
Reliable.
---
Qualifications Required
Minimum GCSE (or equivalent) Grade C in Science and English, and Grade B in Maths.
---