Mechanical machining and CNC Engineer apprentice
Employer: Total Carbide Ltd
Contact Ref: Andreas Hohmann (Total Carbide Ltd)
Vacancy Description
This vacancy is now closed for applications.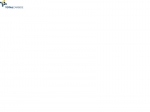 Total Carbide is the leading European manufacturer of sintered Tungsten Carbide wear parts.
Through constant evaluation of our methods and processes, we have developed a unique approach which ensures customers receive a rapid, personal service and superior, high quality, finished hardmetal products which will exceed specification.
With a global customer base covering over 40 different industries, we produce bespoke products for a wide spread of wear applications, ranging from all aspects of the oil and gas industry through measurement tools and cutting knives to difficult complex applications requiring specialized corrosion resistant materials. In addition, we have the latest facilities to produce a wide variety of specialized cutting inserts.
We pride ourselves on providing an efficient personal service to all of our customers, from multi-nationals to local engineering companies and will get involved throughout the process from conception to installation in order to ensure the end product is delivered on time and can begin its working life straight out of the box.
Our investment in the latest machines and technology coupled with an enthusiastic, highly experienced and professional work force means Total Carbide is the best place to come for advice on the best material developments of cobalt, tungsten, nickel and other elements for your product and application. As we provide total quality throughout the supply chain, your product will perform better and last longer, therefore, saving you downtime and expense.
Training to be Provided
Level 3 Extended Diploma in Mechanical Engineering
Level 3 NVQ in Engineering
BTEC in Engineering
10 Week basic training at ATG Training from 2nd October 2017
PLTS
ERR
Functional Skills if required
---
Key Information
Job role: Apprentice Mechanical Engineer
Places available: 1
Duration: 3 years
---
Location
Total Carbide Ltd.
Hangar 3,
Westcott Venture Park,
Aylesbury,
HP18 0XB
Working weekly hours
36.5 hours
Weekly Wage
£182.50
---
Dates
27/08/2017
01/09/2017
---
Skills Required
---
Qualifications Required
5 x GCSEs at grade A-C including Maths, English and Science (or equivalent).
---