Purchasing and Stores Apprentice
Employer: Microtech Electronics Ltd
Contact Ref: George Piggin (Microtech Electronics Ltd)
Vacancy Description
This vacancy is now closed for applications.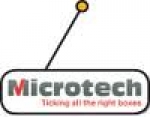 An Apprenticeship with Microtechis a great way to learn while you earn. You will receive technical training, an experienced mentor and a recognised qualification at the end.
The successful apprentice will be involved in all aspects of Purchasing and Stores activities and will gain an understanding of materials supply chain in a busy electronics manufacturing company.
Your duties will include the following:-
Sending enquiries to suppliers and placing orders for production and non-production materials.
Expediting and rescheduling existing orders on suppliers.
Assisting buyers and Stores staff with routine administration tasks.
Checking and booking in deliveries from suppliers.
Picking kits of parts in Stores for production requirements.
Face to face contact with internal customers and telephone contact with external suppliers which will require a polite and presentable manner.
Training to be Provided
Level 2 NVQ in Business Administration
Technical Certificate in Business Administration
Functional Skills (if required)
Employee Rights and Responsibilities
Personal Learning and Thinking Skills
---
Key Information
Job role: Purchasing and Stores Apprentice
Places available: 1
Duration: 12 months
---
Location
Lancaster Road
Cressex Business Park
High Wycombe
Buckinghamshire
HP12 3QA
Working weekly hours
37 hrs, Mon–Thurs, 8:45–5, Fri 8:45–3:15 (30min lunch)
Weekly Wage
£173
---
Dates
20/11/2016
21/11/2016
---
Skills Required
Computer literate including use of Internet
Polite and confident telephone manner.
Sociable
Polite
---
Qualifications Required
3x GCSEs at grades A*-D (or equivalent) including Maths and English.
---