Mechanical Engineering Apprentice
Employer: Gibbs Gears
Contact Ref: Peter Kelly (Gibbs Gears)
Vacancy Description
This vacancy is now closed for applications.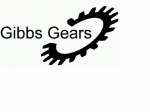 Gibbs Gears Precision serves both UK & Global markets and are world leaders in the manaufacturing of quality gears. As an Apprentice with Gibbs Gears you will work with the latest hi-tech equipment and you will be treated as part of the team from day one.
As part of your apprenticeships you will receive high levels of technical training, and have an experienced mentor to assist throughout your training. At the end of your Apprenticship you will have a recognised qualification. Your career/training progression can be extended into HNC and the HND. Progression through the company is possible with past Apprentices now working in Production Engineering Department.
Gibbs Gears Apprentices are challenged to become Multi-skilled trade people by being regularly rotated around the business, learning to set and operateall the machine plant and tools. The following areas are where you will receive training:
Quality Control – using specialist CMM measuring equipment and conventional measuring equipment
You will also become responsible for the following activities in the work place:
Ensuring housekeeping rules are followed
Assisting in other areas of the business as required by their Supervisor
Comply with all Health and Safety guidelines
Continually improve the business with positive thoughts and actions.
Training to be Provided
Level 3 BTEC in Engineering
Level 3 NVQ in Mechanical Engineering
10 week Foundation Training at ATG Training in Aylesbury
Level 1 Functional Maths, English & ICT (if applicable).
Employee Rights & Responsibilities
Personal Learning & Thinking Skills
---
Key Information
Job role: Mechanical Engineering Apprentice
Places available: 1
Duration: 3 years
---
Location
Gibbs Gears Precision Engineers
Units 3 and 4
Triangle Business Park
Stoke Mandeville, Aylesbury
HP22 5BL
Working weekly hours
Mon-Thurs 8.00am to 4.30pm Fri 8.00am to 3.30pm
Weekly Wage
£234.00
---
Dates
21/08/2016
20/06/2016
---
Skills Required
A keen interest in mechanical engineering and an ability to do 'hands on' work. Must be mature enough to independently study to ensure course work is completed on time.
---
Qualifications Required
5 x GCSEs at grade A- C preferably including Maths, English and Science (or equivalent).
---