Cycle Maintenance Apprentice
Employer: Plush Hill Cycles
Contact Ref: Kate Mayes (Plush Hill Cycles)
Vacancy Description
This vacancy is now closed for applications.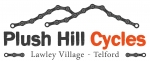 Plush Hill Cycles are looking for a successful candidate who will need to possess the ability and willingness to learn all aspects of cycle maintenance and repair as well as other aspects as assisting customers on the shop floor.
Plush Hill Cycles are looking for someone with the confidence and conscientiousness to go forth and develop to be the best they can and constantly strive to outperform them.
The successful candidate will learn all of the mechanical, technical and customer service aspects of building, repairing and servicing bicycles. Working in a workshop with other experienced and well qualified mechanics, you will be part of a team responsible for the technical aspect of this busy and successful shop.
Specific responsibilities will include:
Repairing brakes, gears, bearings, spokes, tyres/tubes, etc.
Building new bikes.
Ordering workshop materials and parts for service work.
Liaising with customers and advising them on bike repair and maintenance.
Working as part of a multi-skilled team
Keeping a tidy and well organised work area.
Training to be Provided
Level 2 NVQ Diploma in Engineering Maintenance & Installation - Cycles pathway
Cytech technical two
Level 2 Certificate in Cycle Maintenance
Functional Skills in Maths, English & IT (if applicable)
Employee Responsibilities and Rights
Personal Learning & Thinking Skills
---
Key Information
Job role: Cycle Maintenance Apprentice
Places available: 1
Duration: 12 months
---
Location
Unit 9A
Birchfield Way
Lawley
Telford
Shropshire
TF3 5BZ
Working weekly hours
37.5 hrs working to a rota. Weekend work including some Sundays will be required
Weekly Wage
£131.25
---
Dates
30/07/2017
01/08/2017
---
Skills Required
A mechanical aptitude
An excellent understanding of the English language (both written and spoken)
Basic ICT skills
Good work ethic to work alone or in a team
Understand how to work quickly and efficiently.
An interest in cycling
Good interpersonal skills and punctuality
Attention to detail
The understanding of the importance of doing things in a procedure
Be passionate about getting the job done right the first time
Be passionate for the highest quality in all areas
Be proactive and use initiative to solve problems
Legible handwriting
---
Qualifications Required
3 x GCSEs at grades A*-D (or equivalent) in Maths, English and ICT
---